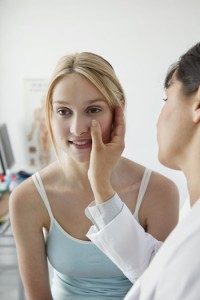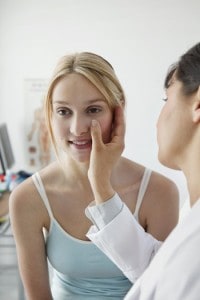 Rhinoplasty is one of the most common facial plastic surgery procedures in Atlanta and it's easy to see why. Rhinoplasty, also called nose surgery, is a minimally invasive procedure with dramatic results. Simply adjusting the size or shape of the nose can improve the appearance of the entire face. Nose surgery boosts confidence and can even correct breathing issues caused by nasal abnormalities.
Because of its popularity, people often assume that nose surgery doesn't require as much research as other, more invasive procedures. However, it's crucial that you obtain solid information before deciding to undergo a nose reshaping procedure.
Find Out the Answers to These Questions About Rhinoplasty
Before deciding on a rhinoplasty procedure, it's critical to ask the following questions:
How much experience does your facial plastic surgeon have with rhinoplasty?
Rhinoplasty is an extremely intricate procedure that requires considerable training and experience. Therefore, you'll want a facial plastic surgeon who has several years of experience performing rhinoplasties.
Ask your facial plastic surgeon how many rhinoplasty procedures they typically perform each year and how long have they been performing them. This will help you select a doctor with the technical skills needed to reshape your nose in a way that elegantly suits your features.
Am I a good candidate for a rhinoplasty procedure?
Just as you should be choosy when selecting your facial plastic surgeon, your doctor should be selective about the patients he or she approves for a rhinoplasty procedure. Every patient is different and has a unique medical history.
Determining if rhinoplasty is the right procedure for you is an important part of the decision making process. Use consultation time to share your medical history and ask the doctor any questions you might have about the procedure.
Are there risks associated with rhinoplasty procedure?
Every cosmetic surgery procedure has potential risks. For example, bruising and swelling are typical after a rhinoplasty procedure.
Sometimes unqualified or inexperienced facial plastic surgeons perform rhinoplasty procedures that result in noticeable imperfections. These can be corrected with revision rhinoplasty.
It's also important to adhere to recovery guidelines to reduce the risk of infection, holes in the septum or nasal blockage. Your facial plastic surgeon should discuss these risks with you and provide you with steps to address these conditions should they arise.
How long is the recovery period for rhinoplasty?
Most people are able to return to their normal routine two weeks after a rhinoplasty procedure, though the full healing process can take longer.
During the recovery process, you'll need to be careful about blowing your nose, wearing glasses, and changing your nasal dressing or any splints.
Your facial plastic surgeon should provide you with a schedule of regular follow up appointments so they can closely monitor the recovery process.
Schedule a Consultation Today
The best way to have your questions about rhinoplasty answered is to have a thorough consultation with a qualified facial plastic surgeon. It's the perfect time to ask the doctor about what to expect from a rhinoplasty procedure and whether nose surgery is the best way to achieve your cosmetic or medical goals.
If you're considering rhinoplasty in Atlanta, contact me at the Maloney Center for Facial Plastic Surgery. Our amazing team is available at 770.804.0007 to assist you with scheduling a consultation.