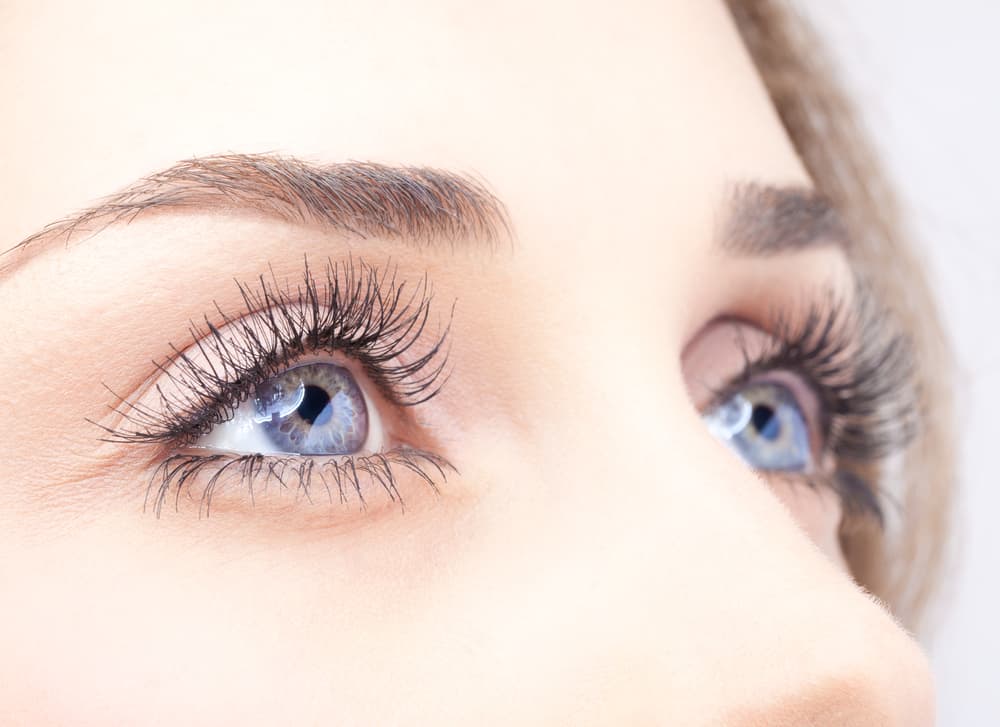 Droopy eyelids can make you look older and can also impair vision. Many patients do not realize that droopy eyelids also make them feel tired and can cause eye strain while reading or watching television. The reason for this is that you have to work harder to hold back the sagging skin so that you can see properly.
Blepharoplasty, or Eyelid Surgery, corrects these problems and also removes puffiness and bags under the eyes that make you look worn and tired. This procedure cannot alter dark circles, fine lines, and wrinkles around the eyes, nor can it change sagging eyebrows. Though Blepharoplasty is often performed as a single procedure, Atlanta, GA plastic surgeon Dr. Brian Maloney, may also recommend a Brow Lift, Face Lift, or Skin Resurfacing to achieve the best results.
Visit our gallery for eyelid surgery before and after photos.
Upper Eyelid Surgery
In upper Eyelid Surgery, Dr. Maloney first marks the individual lines and creases of the lids to keep the scars as invisible as possible along these natural folds. The incision is made, and excess fat, muscle, and loose skin are removed. Fine sutures are used to close the incisions, thereby minimizing the visibility of any scar.
Lower Eyelid Surgery
In lower Eyelid Surgery, Dr. Maloney makes the incision in an inconspicuous site along the lash line and smile creases of the lower lid. Excess fat, muscle, and skin are then trimmed away before the incision is closed with fine sutures. Eyelid puffiness caused primarily by excess fat may be corrected by a Transconjunctival Blepharoplasty. The incision in this case is made inside the lower Eyelid, and excess fatty material is removed. When sutures are used to close this kind of incision, they are invisible to the eye. They are also self-dissolving and leave no visible scar. Under normal conditions, Blepharoplasty will take one hour. Patients with a deep groove under the eye may have Eyelid fat transferred to soften this depression.
Eye Lift Surgery Recovery
Immediately after the surgery has been completed, Dr. Maloney recommends iced compresses be applied to the eyes. If the eyes feel dry, an ointment may be used. A certain degree of swelling and bruising is normal. Cold compresses, as well as head elevation when lying down, will enhance healing and relieve discomfort. Dr. Maloney will prescribe medication for any slight discomfort.
For a week following Blepharoplasty, you will clean the eye area (the eyes may feel sticky, dry, and itchy). Eye drops may be recommended. Dr. Maloney will also list activities and environments to avoid in the weeks immediately following surgery. Permanent stitches will be removed in three to five days after surgery. Self-absorbing stitches will dissolve on their own.
Candidates for Atlanta Eyelid Surgery
There is no ideal time to get your eyes lifted. Heredity plays a large role as some teenagers may have as much heaviness as some in their 60s. As with all facial plastic surgery, good health and realistic expectations are prerequisites. Blepharoplasty removes the excess fat, muscle, and skin from both upper and lower lids. The results can be a refreshed appearance, with a younger, firmer eye area.
People with circulatory, ophthalmological, or serious medical conditions must rely on the diagnostic skills of their own personal specialists to determine whether Blepharoplasty is an option to consider. Consultation with Dr. Maloney can help you decide whether any additional, complementary surgery would increase the success of the surgery. He might recommend planning a simultaneous forehead lift to correct a drooping brow and smooth the forehead or skin resurfacing to remove the fine line wrinkling in the eye area.
Benefits of Eyelid Surgery
Eyelid Surgery is typically recommended for correcting the following:
Puffiness of the upper eyelids
Folds and creases of the upper eyelid
Bags around the lower eyelids and under-eye area
Droopy lower eyelids
Additional Face & Neck Procedures
---
The Maloney Center for Facial Plastic Surgery understands that your face is the first thing people notice about you. Dr. Maloney and his staff use their experience, compassion, and artistry to provide personalized care and state-of-the-art facial plastic surgery treatments and procedures to the residents of Atlanta, Sandy Springs, the surrounding communities in Georgia, and patients from around the world for optimal health, aesthetics, and patient satisfaction.