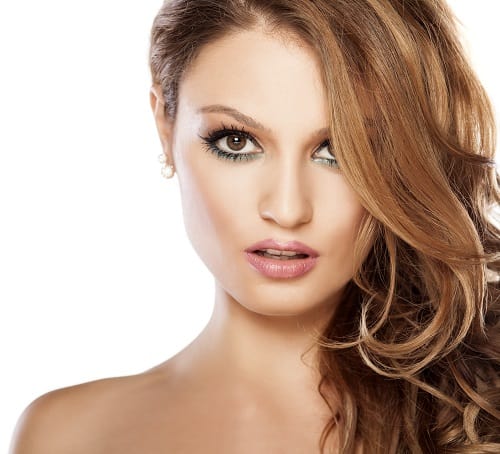 The aging process uses several physiological mechanisms to create lines and wrinkles, such as changes within your skin cells, depleted collagen, and hormonal imbalances. One of the least recognized causes of lines and wrinkles is muscle contraction. You contract certain muscles of your face in response to stress and other emotions. Over time, the muscles "pinch" the skin, and the skin develops the permanent indentations that are lines and wrinkles. The most common areas on your face where muscle contraction creates lines and wrinkles are on your forehead and between your eyes.
Botox® Cosmetic treatments work by relaxing the muscles that cause these lines and wrinkles. When the muscles relax for a period of time, the skin is able to "rest" and the lines and wrinkles disappear. Botox® Cosmetic is a temporary solution that is preferred by patients who do not need, or want, more extensive procedures. This minimally invasive, temporary treatment is also an excellent option for first-time patients who are curious about the improvements that they can have with cosmetic procedures.
Botox® Cosmetic is one of the products made by Allergan®, a leading manufacturer of cosmetic injectables. Dr. Brian Maloney and The Maloney Center for Facial Plastic Surgery have been selected by Allergan® as a national training center of excellence for all Allergan products.
The Benefits of PreJuvenation
An emerging trend called "PreJuvenation" indicates that young people between the ages of 20 and 30 are using Botox® Cosmetic and Facial Fillers as a preventative measure. Facial muscles that cause wrinkles can be trained to move less early on, thus stopping wrinkles before they start! Early maintenance can eliminate larger, more invasive procedures, and delay the need for cosmetic surgery later. It is important to  know that Social Media makes younger patients increasingly aware of their lines and wrinkles, and thanks to celebrities and the internet, they know that there are ways to correct it and maintain their youthful skin.
Botox® Cosmetic Procedure
Botox® Cosmetic treatments are relatively painless and require no downtime, making them one of the most convenient and effective treatments for fighting the signs of aging. A very fine needle is used to inject Botox® Cosmetic into the facial muscles that cause the lines and wrinkles on your forehead and between your eyes. If you are uncomfortable with the sensation of needles, topical or local anesthesia can be administered to help with the discomfort. Botox® Cosmetic treatments typically take less than 30 minutes, and there is no downtime. You may experience mild bruising, swelling, or bleeding at the injection sites. Immediately after your Botox® Cosmetic treatment, you will see a subtle change in the lines and wrinkles. Over time, the skin continues to relax until the lines and wrinkles disappear. Botox® Cosmetic treatments typically last for up to four months.
View before and after photographs.
Candidates for Botox® Cosmetic
The best way to find out if you are a good candidate for Botox Cosmetic treatments is to meet with Dr. Maloney and discuss your cosmetic goals. Botox® Cosmetic may not be the right choice for patients who have the following conditions:
Allergies to any of the ingredients in Botox® Cosmetic
Skin infections at the treatment site
Medical conditions that affect the nerves or muscles
A history of adverse reactions to botulinum toxin products
If Dr. Maloney feels that Botox® Cosmetic is not the right cosmetic treatment for you; he discusses other options that will best meet your cosmetic goals.
Benefits of Botox® Cosmetic
Botox® Cosmetic is recommended for the treatment of the following:
Lines on the forehead and nose, including frown lines
Crow's feet
Corners of the mouth that droop
Lip lines
Banding on the neck
Décolleté (chest lines)
Additional Skin Rejuvenation Procedures
---
The Maloney Center for Facial Plastic Surgery understands that your face is the first thing people notice about you. Dr. Maloney and his staff use their experience, compassion, and artistry to provide personalized care and state-of-the-art facial plastic surgery treatments and procedures to the residents of Atlanta, Sandy Springs, the surrounding communities in Georgia, and patients from around the world for optimal health, aesthetics, and patient satisfaction.
---
Maloney Minutes: Botox Editions