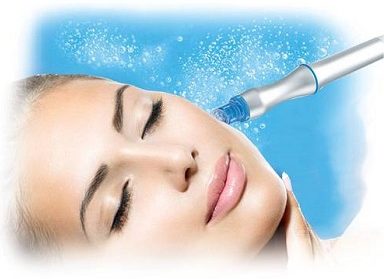 Fine lines, wrinkles, sun damage, and scars all affect the way you feel about yourself. While there are many products available on the market that claim to give you long-lasting results, these products rarely deliver and may cause additional damage to your skin. The Maloney Center for Facial Plastic Surgery is a leading facial plastic surgery facility lead by Dr. Brian Maloney offering the safest, most effective treatments for fighting the signs of aging. CO2 Laser Resurfacing is often referred to as "the Gold Standard" for skin resurfacing – wrinkles caused by excess sun exposure, crow's feet, and acne scarring can be dramatically improved. The high-energy, amplified light waves of the carbon dioxide (CO2) laser vaporize the top layer of skin instantly, with no bleeding and minimal trauma to the surrounding skin. When compared to chemical peels, CO2 Laser Resurfacing allows for more precision, which generally translates into a more effective treatment for minor skin flaws and more delicate skin.
View before and after photographs.
About the Laser Skin Resurfacing Procedure
Laser technology has brought many new treatments to the medical community, including cosmetic procedures. The lasers used by Dr. Maloney for CO2 Laser Resurfacing are specifically designed to target certain skin flaws, such as fine lines, wrinkles, scars, and pigmentation problems without damaging the deeper layers of the skin. For the CO2 Laser Resurfacing procedure, Dr. Maloney uses a special device to deliver laser energy to the damaged skin. The precise nature of laser energy allows him to target only the problem areas.
As he administers the laser energy, the outer layer of the skin is removed and the deeper layer, or dermis, is heated to stimulate the production of new collagen fibers. The collagen creates new skin that is generally smoother and tighter. A moist dressing is applied to the treatment area to help with the healing process. Post-treatment care plays an important role in the outcome of CO2 laser resurfacing. Patients should follow Dr. Maloney's instructions carefully after the CO2 Laser Resurfacing treatment. In some cases, several CO2 Laser Treatments may be required for best results. While CO2 laser resurfacing does provide long-term improvements to skin tone, texture, and pigmentation, patients are advised to use proper protection against sun exposure and other environmental factors that cause damage to the skin. Daily skin care is also important in maintaining the results of CO2 Laser Resurfacing.
To find out if you are a good candidate for CO2 Laser Resurfacing, schedule a consultation appointment with Dr. Maloney.
Benefits of CO2 Laser Resurfacing
CO2 laser resurfacing is an effective cosmetic treatment for the following:
Fine lines and wrinkles in the eye and mouth area, as well as on the forehead
Scars caused by acne or chickenpox
Skin damaged by the aging process or sun exposure
Liver spots
Certain types of birthmarks
Additional Skin Rejuvenation Procedures
---
The Maloney Center for Facial Plastic Surgery understands that your face is the first thing people notice about you. Dr. Maloney and his staff use their experience, compassion, and artistry to provide personalized care and state-of-the-art facial plastic surgery treatments and procedures to the residents of Atlanta, Sandy Springs, the surrounding communities in Georgia, and patients from around the world for optimal health, aesthetics, and patient satisfaction.