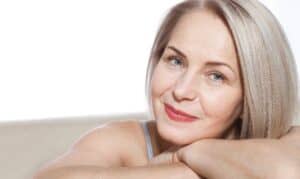 Dr. Brian Maloney is committed to staying at the forefront of new technologies that help patients manage the effects of the facial aging process. FaceTite, a minimally invasive facial rejuvenation treatment, has earned a stellar reputation in the field of aesthetic medicine for making noticeable improvements without the downtime that comes with facial plastic surgery.
FaceTite Benefits
FaceTite is a safe way to melt fat and tighten skin in targeted areas of the face and neck. If you are unhappy with unwanted facial fat, jowls, sagging along your jawline or loose skin on your neck, FaceTite can help you achieve the youthful, energetic appearance you desire.
How Does FaceTite Work?
FaceTite relies on the incredible power of radiofrequency energy. When directed at the face, the radiofrequency energy produces a thermal effect that stimulates the production of collagen and elastin. With fresh collagen and elastin reserves, the skin looks and feels firmer and smoother.
All of this is accomplished in a quick in-office treatment. The process is very tolerable, and incidences of pain and serious complications are rare. Unlike some other non-surgical facial rejuvenation systems, FaceTite is safe and effective on all skin colors and types.
What to Expect During a FaceTite Treatment Session
The first step toward achieving great results with FaceTite is to consult with Dr. Maloney about your individual needs and the candidacy requirements. The doctor will inquire about what you hope to achieve from FaceTite and advise whether the treatment can help you accomplish your goals.
If the two of you determine FaceTite is appropriate, the treatment can be conveniently performed in the comfort of our office within 30 minutes to an hour. Prior to beginning FaceTite, the target treatment area will be cleansed and marked. You may receive a local anesthetic to eliminate the risk of any pain or discomfort.
The FaceTite handpiece consists of a double-sided probe. One side moves over the surface of the skin. The other side is inserted underneath the skin via a small opening. By delivering radiofrequency energy both internally and externally, FaceTite precisely melts fat and causes a skin contraction effect. While the probes pass under and over the skin, a built-in sensor monitors the temperature of your skin to prevent any burns or discomfort.
FaceTite Recovery and Results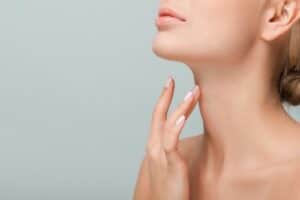 No large incisions or skin excision are required with FaceTite, so the treatment does not cause trauma to the facial tissues. Recovery downtime is minimal. Most patients are able to resume work, social engagements and their normal activities shortly after treatment. Aftereffects such as swelling, bruising or redness are usually mild. Dr. Maloney and his team provide complete post-treatment care instructions.
You may notice an almost-immediate initial improvement in the contours of the treated areas. Your results will continue to improve and finalize in the weeks and months to come. It may take up to 12 months to enjoy your final results from FaceTite treatment.
If you are interested in learning more about what FaceTite can do for your appearance, please reach out to our practice and request a consultation.