Serving Patients in Atlanta, Sandy Springs, Dunwoody and Brookhaven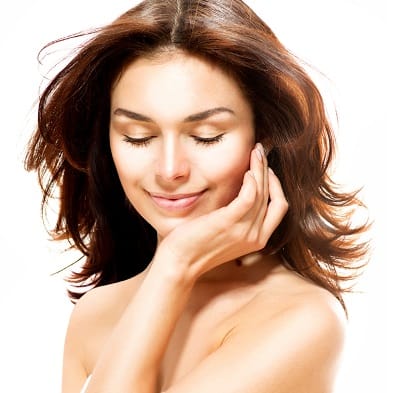 As the aging process affects your skin, you develop lines and wrinkles on many parts of your face. Restylane® and Restylane® Lyft (formerly Perlane) were specially designed to correct moderate to severe lines and wrinkles by increasing the levels of hyaluronic acid in your skin. Dr. Brian Maloney recommends Restylane® to his patients who want to improve the tone and texture of their skin, enhance the natural contours of the face, and add fullness to their lips.
What is Restylane®?
Restylane® is the first cosmetic dermal filler free of any animal source. It is genetically engineered, meaning it is made by bacteria, similar to many antibiotics we use. Restylane® may contain trace amounts of gram- positive bacterial proteins and should not be used in patients with a history of allergies to such material. Approximately 1 in 5,000 people may be allergic to these proteins. Such a reaction is unusual; therefore, no skin testing is necessary. If an allergic reaction develops, it can generally be treated with a steroid preparation. Restylane® is a longer chain hyaluronic acid and, for most people, lasts between four and six months.
Restylane® Treatment Details
Restylane® is a minimally invasive cosmetic treatment that is injected into the skin with a very small needle. If you are uncomfortable with the sensation of needles, Dr. Maloney may use topical or local anesthesia to numb the treatment area. Most Restylane® treatments last about 30 minutes and you have no downtime after your treatment. You may experience mild discomfort, swelling, or bleeding at the injection site. Restylane® is typically recommended for patients who want semi-permanent correction to moderate lines and wrinkles as well as patients who want to enhance certain facial features, such as natural facial contours and the lips. If you would like to know if Restylane® is right for you, schedule a consultation appointment with Dr. Maloney. Restylane® is a long-lasting, semi-permanent, minimally invasive cosmetic treatment that does the following:
Provides immediate results
Lasts for up to 12 months, depending on the treatment area
Corrects moderate lines and wrinkles that greatly affect your appearance
Offers first-time cosmetic procedure patients non-permanent correction to decide if cosmetic treatments are right for them
What is Restylane® Lyft?
Restylane® Lyft, previously known as Perlane, is injected into the deep layers of your skin with a fine needle. The product contains a numbing agent to help with any discomfort. If you are especially sensitive to needle injections, Dr. Maloney may apply a topical anesthetic to the treatment area. Typically, Restylane® Lyft treatments take about 15 to 30 minutes, and you see immediate results. Restylane® Lyft does not require downtime, but you may experience mild swelling, redness, and discomfort at the injection site. These symptoms should resolve within a few days. Restylane® Lyft treatments last four to eight months. Restylane® Lyft is an injectable filler that is used to correct severe wrinkles and folds. If you would like to find out if Restylane® Lyft is right for you, schedule a consultation appointment with Dr. Maloney. Restylane® Lyft may be used alone or in conjunction with other injectable fillers. Restylane® Lyft is unique among injectable fillers by offering the following benefits:
Corrects deep wrinkles and folds that have been traditionally treated with surgery
Improves tone and texture of skin while maintaining a natural appearance
Treats severe wrinkles, including frown lines and the lines that extend from the nose to the mouth
Has results that last four to eight months
Additional Skin Rejuvenation Procedures
---
The Maloney Center for Facial Plastic Surgery understands that your face is the first thing people notice about you. Dr. Maloney and his staff use their experience, compassion, and artistry to provide personalized care and state-of-the-art facial plastic surgery treatments and procedures to the residents of Atlanta, Sandy Springs, the surrounding communities in Georgia, and patients from around the world for optimal health, aesthetics, and patient satisfaction.