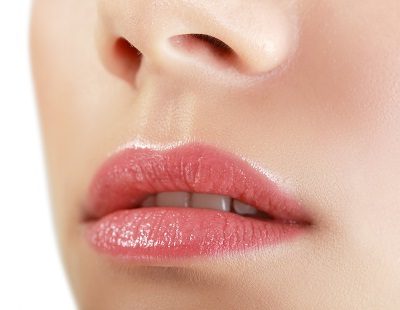 Restylane® Silk is made from hyaluronic acid, a substance naturally found in the body that holds moisture in the skin, adding youthful volume. This transparent liquid gel can be injected directly into the lips to increase fullness or to smooth out the small wrinkles that form around the mouth, causing the lips to thin with age.
Restylane® Silk is a great option for treating multiple areas of the lips:
Reduces vertical lines above the upper lip
Improves the shape and definition of the upper lip line
Adds fullness to both upper and lower lips
Enjoy Luscious Lips with Restylane® Silk!
Restylane® Silk Treatment Details
Even if you were born with thin lips, you can get the fuller lips you want by having Restylane® Silk injections. Dr. Brian Maloney will carefully inject the Restylane® Silk in one or more injection sites. The results are immediate, but they will dissipate over time. Additional treatments are necessary to keep your lips full and luscious. Because Restylane® Silk contains lidocaine, discomfort is minimal – by the end of the treatment, wrinkles will be reduced by about 80 percent, your lips will appear fuller, and your results will last about 3-6 months.
The side effects of Restylane® Silk are common as with most other injectable treatments and include swelling, tenderness, bruising, pain at injection site, and redness. These side affects generally last for only a few days.
Additional Injectable Products
Restylane® Silk in Atlanta