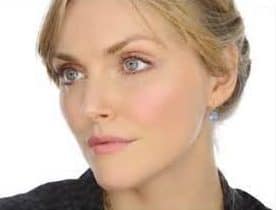 A strong jaw line adds definition to your facial contour, balances other facial features, and commands attention. If you believe that a more prominent jaw line could enhance your appearance, or if your jaw line appears weak due to injury or a congenital deficiency, then jaw implants can provide harmony and frame your face. A stronger jaw line can help you make a lasting impression as you exude confidence and authority.
Jaw Implants may be made of artificial materials, such as silicone, or natural substances taken from other parts of your body. For more dramatic results, a jaw implant can be performed at the same time as other facial surgery procedures.
View before and after photographs.
About Jaw Implants Procedure
This outpatient procedure is performed with general anesthesia. A small incision is made inside your mouth, and a pocket is formed to hold the Jaw Implant. The implant is gently inserted against the jawbone and held in place with sutures. Finally, dissolvable stitches are used to close the incision. Since the incision is in your mouth, no scarring remains visible. After the surgery, you may notice some mild swelling and soreness in your jaw. You'll need to eat soft foods, and you may engage in light activity immediately following the procedure. Keeping your head elevated will help relieve swelling. After about a week, you may return to work and resume your normal daily routine.
Candidates for Jaw Implants
Good candidates for Jaw Implants have a properly functioning jaw and teeth. They also have realistic expectations of the procedure. Dr. Maloney discusses your cosmetic goals to determine if a Jaw Implant is the most appropriate procedure for you. He may recommend other procedures in conjunction with a Jaw Implant to give you the best possible results. Because this is a surgical procedure, you should also be a non-smoker who is in good overall physical health.
Benefits of Jaw Implants
Jaw Implants offer a permanent way to create a more prominent jaw line and a more balanced facial appearance. Having a jaw line that looks natural and proportional to other facial features will help draw positive attention to your eyes, which helps you look more confident and assertive.
Additional Implant Procedures