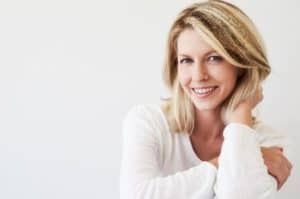 Not all individuals with noticeable facial wrinkles or sagging require a full facelift. Dr. Brian Maloney, a double board certified and fellowship-trained plastic surgeon offers mini facelift for patients who desire subtle yet noticeable rejuvenation to the jowls and lower facial region. This can be further refined to a neck lift or simply a cheek lift. Thanks to his advanced surgical technique and keen eye for aesthetics, Dr. Maloney is able to perform mini facelift and deliver beautiful and long-lasting results that involve minimal scarring.
Ideal Candidates for Mini Facelift
Ideal candidates for mini facelift are individuals with mild skin laxity and who are bothered by the appearance of jowls and neck. Candidates may also be bothered by noticeable creases or lines that form at the corners of the mouth and end on the chin.
Candidacy for mini facelift is determined on a case-by-case basis. Facial plastic Surgeon Dr. Maloney thoroughly evaluates each patient to determine whether mini facelift or another procedure achieves the cosmetic results the patient wants. In some cases, Dr. Maloney may recommend combining mini facelift with other facial rejuvenation or skin procedures to produce superior results. There are ideal candidates for a cheek lift. This is an excellent procedure to tighten cheek tissues that are relaxed. Patients who consider this generally have no loose neck skin. Ideal candidates for a neck lift include patients who have no loose cheek skin and only loose neck skin. Neck lift can help tighten the neck and restore a more youthful contour. Skin resurfacing treatments can improve skin texture and the appearance of sun damage including hyperpigmentation, dryness and age spots. Dr. Maloney will discuss all of these options in detail during the pre-operative consultation phase.
Mini Facelift Procedure Details
Mini facelift uses shorter incisions than traditional facelift, and thus results in minimal scarring. Dr. Maloney typically places these incisions at the temples which then continue around the ears. Through these incisions, he lifts sagging skin and underlying muscle tissues to a higher and more youthful position on the face. He trims excess fat and skin, and tightens the remaining tissues. The skin is redraped carefully to smooth out noticeable creases and wrinkles without creating an overly pulled or "wind tunnel" look. The incisions are closed using sutures.
Mini facelift is performed as an outpatient procedure. General or local anesthesia is used to ensure the patient's full comfort during surgery. For facelift patients, the incision is only in front of the ear. For neck lift patients the incision is only behind the ear and along the hairline.
Mini Facelift Recovery and Aftercare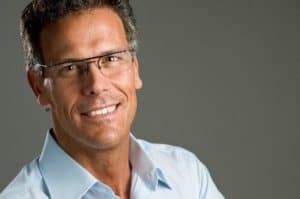 Immediately after surgery, surgical bandages and dressings are applied on the treated areas to support and protect the healing tissues. Swelling and bruising are normal and can be minimized by maintaining the head elevated as much as possible, even while the patient sleeps. Dr. Maloney can prescribe oral pain medication to minimize any discomfort. Swelling drastically subsides after the first two weeks of surgery, at which time the patient can return to work and resume most normal activities. Residual swelling can take several months to disappear.
The results of mini facelift can last for many years. The key is to practice healthy lifestyle habits including not smoking, eating healthily, exercising and regularly applying sunscreen. Dr. Maloney and his team can provide more tips on to prolong your results during your in-office consultation.
Contact the Maloney Center for Facial Plastic Surgery
To learn more about your options for facial rejuvenation, schedule a consultation with our double board certified plastic surgeon Dr. Maloney. Contact our Atlanta office by calling (770) 804-0007 or emailing us today.