What is a Liquid Facelift?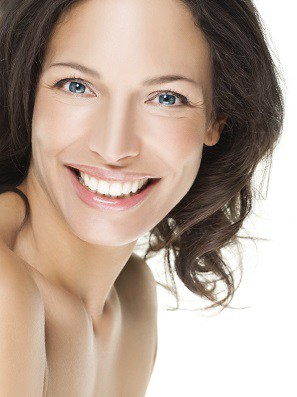 Men and women often do not want to fight the signs of aging with the extensive surgery required by traditional cosmetic procedures. Instead, many Injectable Facial Fillers are available today that can be used in combination to give you immediate improvement without downtime, scarring, or an extensive healing process. This is known as a Liquid Face Lift. A Liquid Face Lift is a completely non-surgical procedure that involves lifting, plumping, filling, smoothing and re-contouring the face with a combination of various Injectable Facial Fillers and Neurotoxins (Botox® Cosmetic).
The facial fillers that Dr. Brian Maloney uses for re-contouring are  Juvéderm®XC, Juvederm Voluma® XC, Juvederm Ultra XC, Volbella®, Radiesse®, Restylane® Lyft, Restylane Silk, and Sculptra®. Most people know these products when used to treat nasal labial folds (the lines connecting your nose to your face) or to plump the lips. Dr. Brian Maloney and The Maloney Center for Facial Plastic Surgery have been selected by Allergan®, a leading manufacturer of Injectable Fillers, as a national training center of excellence. Allergan products, include Juvéderm, Botox Cosmetic, Voluma XC, Volbella, and Latisse. Patients can relax knowing that they are in the hands of an expert!
Patients achieve nice improvement of these lines with Injectable Facial Fillers but these products can also be used to increase fullness in other areas of the face. The mid cheek area can be augmented with Facial Fillers – this new volume significantly enhances the face and makes it look more youthful. In fact, cheeks with more volume typically have less dramatic nasal labial fold lines. A third area treated in this lift is the pre-jowl sulcus. These are the vertical lines that are on either side of the mouth. They connect the edges of the mouth to the jaw. These are also known as Marionette lines. To achieve these results, often a few different Facial Fillers are used in each procedure. The use of Facial Fillers for facial augmentation is patient specific depending on the situation.
Candidates for Liquid Facelift Procedure
Ideal candidates are realistic men and women who are beginning to notice gaunt, sunken features and suffering from loss of tissue volume causing wrinkles, lines, and folds. These patients should have good skin texture and elasticity, be in good physical and psychological health and non smoking. Most patients are in their mid to late thirties up to patients in their fifties and sixties. Age does not matter, what matters is whether you have lost facial volume and want to plump your face to a more youthful appearance.
Liquid Facelift Procedure Details
During the procedure, Facial Fillers are injected into the layers of the skin using a fine needle. Most Facial Fillers take less than an hour, but your treatment may take longer if Dr. Maloney is using several products. You will see the early results immediately as Dr. Maloney hands you a mirror. The results will improve over the next 3-6 weeks as the filler absorbs fluids and the body starts making new collagen in response to the filler. The most common symptoms after a Liquid Face Lifts are mild discomfort, swelling, bruising, and bleeding at the injection sites. The areas may be slightly swollen and pink from the injection, but ice packs take care of this.
Benefits of a Liquid Facelift
The Liquid Face Lift is a minimally invasive combination treatment that gives you excellent improvements without surgery.
Semi-permanent improvements, so you can change your mind
No scars
Minimal to no downtime
Easier recovery and healing
Most products give immediate results
Get the same results as traditional cosmetic surgery, such as a Face Lift
Additional Skin Rejuvenation Procedures
---
The Maloney Center for Facial Plastic Surgery located in Atlanta, Georgia understands that your face is the first thing people notice about you. Dr. Maloney and his staff use their experience, compassion, and artistry to provide personalized care and state-of-the-art facial plastic surgery treatments and procedures to the residents of Sandy Springs, Brookhaven, Vinings, Roswell, Marietta and the surrounding communities in Georgia, and patients from around the world for optimal health, aesthetics, and patient satisfaction.