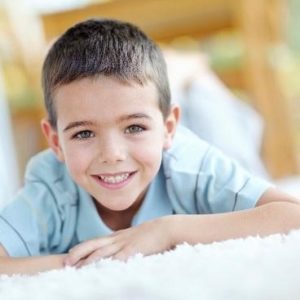 Otoplasty, also known as ear surgery, improves the shape, size and position of the ears. Ears that are too large, protruding or asymmetrical can throw off the balance of the facial features, not to mention be a cause of embarrassment or self-consciousness at any age. At the Maloney Center for Facial Plastic Surgery, Dr. Brian Maloney has performed otoplasty on many children, teenagers and adults in Atlanta and the surrounding area. The double board certified plastic surgeon possesses an eye for detail and great technical skill, both which are important in a procedure such as otoplasty. His compassionate demeanor and warm bedside manner make him the preferred choice for children and adults alike who wish to reshape, resize or reposition their ears and enhance their self-confidence.
Ideal Candidates for Otoplasty
In order to be considered for otoplasty in Atlanta, children must be at least 5 years of age or old enough that the ears have stopped developing and the cartilage is stable enough for correction. Both children and adult patients must be in good overall health and free of chronic ear infections or other medical conditions that can impair healing. They should also have realistic expectations of the procedure and results.
Otoplasty is tailored to the needs of you or your child. Dr. Maloney can perform otoplasty to correct the following:
Oversized ears
Protruding ears
A congenital or acquired deformity that has led to a misshapen or abnormal ear appearance
Ear Surgery Procedure Details
Otoplasty is performed as an outpatient procedure. For children and teenage patients, Dr. Maloney typically recommends using general anesthesia. General, local or twilight sedation may be used for older patients. During the procedure, Dr. Maloney will create an incision behind the ear, in the natural crease where the ear meets the head. Scarring is usually well concealed.
To resize overly large ears, Dr. Maloney will remove cartilage and skin as needed. He may also reshape the cartilage to improve the shape of the ears. For protruding ears, he will reshape the cartilage then secure it using permanent sutures. Once Dr. Maloney is done making all of the agree-upon modifications, he will close the incisions with dissolvable sutures.
Otoplasty Recovery and Aftercare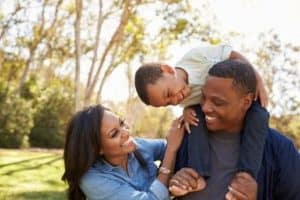 Dr. Maloney and his staff play an active role in you or your child's recovery and aftercare. They will provide you with a detailed list of instructions to follow. Soft dressing are applied to the ears immediately after surgery and should remain in place overnight. For the first week, patients should avoid sleeping on their sides as to not apply pressure on the ears. Dr. Maloney may recommend wearing a headband to protect the ears as they heal for the first few days of recovery. Discomfort is minimal and can be managed with prescription oral pain medication. Most patients are able to return to work, school and other normal activities one to two weeks after surgery.
Benefits of Otoplasty
Otoplasty offers many benefits, both physically and emotionally. By improving the shape, position or proportion of the ears, the balance and proportion between the ears and face are enhanced. Patients experience a boost in self-esteem after otoplasty. Children in particular feel much more confident in their appearance as they are no longer subjected to bullying or unkind comments about their ears from their peers. Patients are also free to wear their hair up or in any style without fear that they will bring wanted attention to the appearance of their ears.
Schedule a Consultation
At the Maloney Center for Facial Plastic Surgery, Dr. Maloney and his team are sensitive and understanding of the needs of their patients. They work diligently to provide each individual with a safe, comfortable and satisfying experience. To learn more about otoplasty, please schedule a personal consultation. Contact us at our Atlanta practice by calling (770) 804-0007 or emailing us today.
Additional Ear Procedures