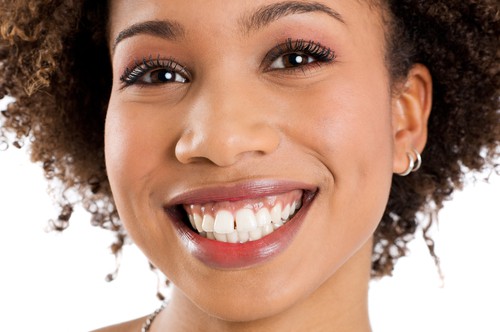 Facial features that are in balance and proportionate to each other define an attractive face and your cheeks and chin play an important role in this aspect of your appearance. When you have a weak chin or less prominent cheekbones, your other features stand out more. The soft, natural shadows on your face that are created by contours also enhance your beauty by giving your face dimension.
Voluma® XC by Allergan® is a unique injectable filler that adds volume to the cheeks, cheekbones, and chin without surgery. As a national trainer for Voluma® XC and other Allergan® products, Dr. Brian Maloney is uniquely positioned to give patients the best possible improvements to their natural facial structure.
Juvederm Voluma has been FDA approved for the chin*
What is Voluma® XC?
Voluma® XC contains hyaluronic acid, a substance that occurs naturally in your body, that works with your skin to add subtle contours for a fuller, healthier appearance. Voluma® XC contains the numbing agent lidocaine to help you remain comfortable during the procedure. During the procedure, Voluma® XC gel is injected under your skin using a very fine needle. Treatments with Voluma® XC provide natural-looking and long-lasting results that last up to 1 year in the chin and 2 years in the cheeks with optimal treatment. There is generally no downtime, but some patients experience mild redness, swelling, and bleeding at the injection site for up to 24 hours after treatment.
View our Voluma® XC before and after photo gallery.
Are You a Good Candidate for Voluma® XC?
Voluma® XC is specially formulated to add fullness to certain areas of the face and balance out your facial features. It can also be used to fill out a tear trough deformity, which is a noticeable indentation between the lower eyelid and upper cheek. Voluma® XC provides the subtle volume needed to minimize this type of indentation for brighter, fresher looking eyes.
If you are interested in replacing lost volume around your eyes, cheeks or lips, schedule a consultation with Dr. Maloney to determine if Voluma® XC is right for you.
Benefits of Voluma® XC
Enhances facial features
Smooths out wrinkles
Natural looking results
Contains lidocaine for comfort during injection
Voluma® XC adds subtle amounts of fullness to your cheeks, cheekbones and chin. Using Voluma® XC, Dr. Maloney with his experience and expertise can enhance your facial contours.
Additional Skin Rejuvenation Procedures
---
The Maloney Center for Facial Plastic Surgery understands that your face is the first thing people notice about you. Dr. Maloney and his staff use their experience, compassion, and artistry to provide personalized care and state-of-the-art facial plastic surgery treatments and procedures to the residents of Atlanta, Sandy Springs, the surrounding communities in Georgia, and patients from around the world for optimal health, aesthetics, and patient satisfaction.