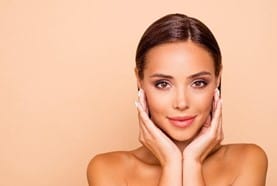 You may not be able to prevent getting older, but you can take active steps to reverse signs of aging on your skin. One of the best non-surgical treatments available today is collagen induction therapy (CIT). Better known as microneedling, this procedure has been used (in more primitive form) by ancient cultures like the Chinese, Indians and Egyptians for rejuvenating the skin. It does an amazing job of improving the tone and texture of the skin on your face and neck by stimulating new collagen production.
Dr. Brian Maloney of The Maloney Center for Facial Plastic Surgery is one of Georgia's foremost providers of CIT. He is dedicated to providing patients with the highest cosmetic care available in Atlanta. He has recently enhanced the experience further by incorporating exosomes, the latest scientific evolution in skin rejuvenation, as part of the therapy.
Benefits of CIT Microneedling
In the skillful hands of a specialist like Dr. Maloney, collagen induction therapy can improve the appearance of many skin and hair loss issues and undesired signs of aging, such as:
Fine lines and wrinkles
Skin laxity
Hyperpigmentation
Scars (including acne scars)
Sun damage
Enlarged pores
Rosacea
Acne
How Collagen Induction Therapy with Exosomes Works
Dr. Maloney rolls a medical-grade microneedling device, which is covered in a dozen miniature needles, over your skin. Although the needles make tiny puncture marks in your skin's surface, they do not cause any harm or injury. However, the microscopic wounds are sufficient to prompt your body to start producing extra collagen and elastin. Rest assured that the device  does not use heat and is calibrated to minimize the amount of discomfort you experience during the treatment. The microneedling device is shaped in such a way that it can reach the contoured areas on the face that can be harde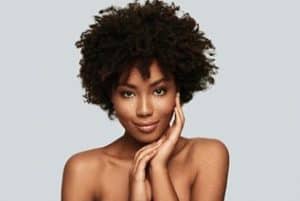 r to access like the nose and around the eyes.
The results are amplified by the addition of Benev Exosomes, which involve the most advanced biotech knowledge of skin rejuvenation and regeneration. Not only do the exosomes transfer growth factors that boost the health of skin cells and activate tissue repair, they also enable cell-to-cell communication for protein exchanges. This helps to achieve skin that looks brighter, tighter and younger than ever before. Clinical trials have proven CIT with exosomes' efficacy and safety.
Collagen Induction Therapy Recovery and Results
Patients may experience some discomfort during the procedure, but that should stop once the treatment is complete. You may resume almost any normal activity immediately following CIT (including working and driving), though your skin may look red and irritated for up to three days. Make sure to wear sunscreen to protect your skin during this period.
Your body continues to produce extra collagen for a few months after the treatment, so you should notice that the appearance of your skin improves over that time span. Normally, to maximize the effects of microneedling, you may need to consider undergoing multiple treatments — spaced several weeks apart. Thanks to Benev Exosomes, and exosome facial rejuvenation, many patients see the effects they would see from three sessions of traditional collagen induction therapy achieved with a single treatment.
CIT Microneedling with PRP
Some patients can choose to combine collagen induction therapy with PRP rather than Exosomes. Here is how it works:
The skin is cleansed and a topical and/or injectable numbing medicine is applied to the face and/or neck so that the patient is comfortable.
The patient's own blood is drawn by Dr. Maloney.
The platelet-rich plasma is placed in a centrifuge, a tool that spins the blood to separate the platelets.
The PRP is topically applied to the face simultaneously while a medical-grade microneedling device, is used to microneedle the skin.
The PRP is absorbed through the punctures in the skin created by the micro-needling treatment, thus inducing cell growth and tissue healing.
The PRP, which is rich in growth factors and cytokines, triggers collagen growth and cell regeneration.
Improvement of fine lines, improvement of skin texture and subtle skin tightening is achieved. (Individual treatment results vary.)
Microneedling for Hair Restoration
Some patients have found collagen induction therapy/microneedling to be successful at promoting hair growth. Specifically, it releases vascular endothelial growth factor (VEGF) which increases follicle size. The Benev Exosomes are applied topically during the treatment to further stimulate hair growth.  Collagen induction therapy is usually used in conjunction with other hair restoration treatments to maximize the results.
Schedule a Consultation
If the idea of having smoother, more radiant skin with a non-invasive procedure sounds great to you, come speak to Atlanta's foremost face expert, Dr. Maloney. He is happy to explain in more detail how CIT collagen induction therapy works and the kind of results you can expect from it. While many other places offer microneedling, The Maloney Center for Facial Plastic Surgery is one of the few places in the Atlanta, Rome, Cumming, Gainesville, Roswell, Alpharetta, Sandy Springs, Johns Creek and Milton, Georgia region to offer it with Benev Exosomes. To schedule a consultation, please call (770) 804-0007 today.