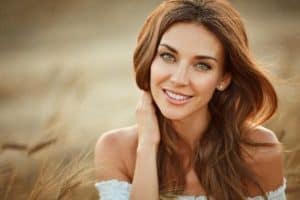 The chin plays an essential role in shaping the face and providing balance to the facial features. A small or receding chin can make other features, like the nose, appear too big and consequentially make patients feel self-conscious about their appearance.
Chin implants are used to improve the size and definition of the chin. Double board certified and fellowship-trained facial plastic surgeon Dr. Brian Maloney offers chin implants to patients in Atlanta who are unhappy with the appearance of their chin and balance of their facial features. With a strong or well-defined chin and jaw line, patients can enjoy a more attractive jaw line and a rejuvenated and attractive facial profile.
About the Procedure
Genioplasty (chin surgery), an incision is made on the inside of the lower lip, exposing the chin bone. The bottom portion of the chin bone is then cut and advanced forward, securing it with plates and wires.
Chin implant surgery in Atlanta is performed under general or local anesthesia, on an outpatient basis. Dr. Maloney creates an incision either in the natural crease line under the chin or inside the mouth by the lower lip. An implant made of synthetic material is placed in front of the jawbone. Implants are come in a variety of shapes and sizes, and Dr. Maloney will help you select the one that achieves the look and feel you desire. Once the implant is in place, the incision is closed using dissolvable sutures.
Chin Implant Recovery Details
Immediately after surgery, surgical bandages and dressings will be placed and may apply slight pressure to the treatment area. Side effects such as swelling and soreness are normal and should subside over time. Any post-op discomfort can be managed with oral pain medication. The patient may be placed on a soft and liquid food diet for the first few days of recovery, to allow the incision inside the mouth to heal. Most normal activities can be resumed one to two weeks after surgery, depending on the patient's personal healing progress.
Candidates for Chin Implants
Ideal candidates for a chin implant are individuals who:
Have a small, receding or "weak" chin
Have a chin that appears too small in comparison to other facial features
Desire an increased chin prominence and a more balanced facial profile
In addition, candidates should be in good health and have realistic expectations of the surgery and results. Depending on the patient's aesthetic needs and goals, Dr. Maloney may recommend combining chin implant surgery with another facial rejuvenation, like rhinoplasty, neck liposuction or neck lift to enhance the facial profile. Dr. Maloney works closely with each patient to develop a treatment plan that achieves the best cosmetic outcome.
Benefits of a Chin Implant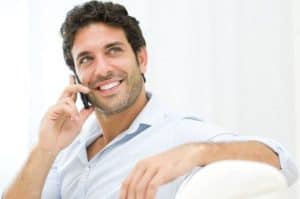 Following chin implant surgery, patients can enjoy an improved profile, as well as a more attractive and striking jaw line that enhances the balance and harmony between the chin and other facial features.
There are alternatives for the patient wanting a chin implant. A liquid chin augmentation is a possibility. Juvederm Voluma can be injected in a week chin in the office to allow the patient to see the benefit of increasing chin projection.
To learn more about how chin implant surgery can improve your jaw line and facial profile, please schedule a personal consultation with Dr. Maloney. Contact the Maloney Center for Facial Plastic Surgery by calling (770) 804-0007 or emailing our office today.
Additional Procedures