Maloney Center for Facial Plastic Surgery offers several payment options including all major credit cards including Visa, MasterCard, Discover, and American Express. You may also pay with cash, check or cashiers check.
CareCredit Financing
At Maloney Center for Facial Plastic Surgery, we want you to have the decision of when to have the procedure, not how you are going to pay for it! For that reason, we offer the nation's leading patient payment program. CareCredit lets you begin your procedure immediately and then pay for it over time. Monthly payments are low and can easily fit into your budget. Begin your vision care today and then pay it off over time with low monthly payments. CareCredit offers comprehensive range of No Interest and Extended Payment Plans for procedure fees from $1 to over $25,000. With CareCredit, you pay no up-front costs, no pre-payment penalties and no fees. Plus, CareCredit is a revolving credit line for additional treatment or add-on charges, without the need to re-apply. It only takes a few minutes to apply for CareCredit and you may receive an online decision in seconds! Apply now or see our staff for more details.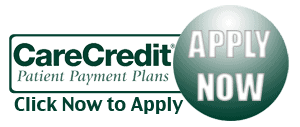 ---
Prosper Healthcare Lending
Prosper Healthcare Lending is the premier financing company in the healthcare industry. With over $4 Billion borrowed and over 250,000 people empowered, this is a name and a program you can trust.
Here are some of the benefits you'll receive with a loan from Prosper Healthcare Lending:
Immediate decisions without affecting your credit!
Longer terms for lower monthly payments
No collateral required
No prepayment penalties
Fast & easy loan inquiry process
100% Confidential

---