Elevated Cheekbones with Dr. Brian Maloney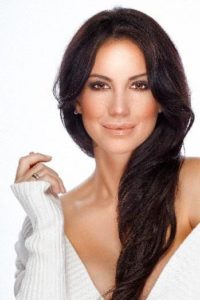 Cheek enhancement involves adding volume or lift to cheeks that are flat, saggy or hollow as a result of genetics, gravity, weight loss or the passage of time. There are a number of ways that Dr. Brian Maloney of the Maloney Center for Facial Plastic Surgery can restore beauty and youth to the cheeks and enhance the facial profile. The double board certified and fellowship-trained facial plastic surgeon selects the most appropriate option based on his expertise, the patient's needs, and which provides the most natural-looking and desirable results.
Ideal Candidates for Cheek Enhancement
Ideal candidates for cheek enhancement are individuals who have:
Loose skin and sagging in the upper cheek and area below the lower eyelids
Naturally flat cheeks or hollow cheeks due to displaced fat or volume loss
Good skin elasticity and muscle tone along the jawline
Candidates must also be in good health and have realistic expectations of the procedure and results. Dr. Maloney meets with patients individually in order to determine their candidacy and the right course of treatment. Depending on the patient's aesthetic concerns and goals, he may recommend other facial rejuvenation procedures that complement the results of cheek enhancement and improve the balance and proportions of the facial features. These procedures include chin implant surgery and rhinoplasty.
Treatment Options for Cheek Enhancement
To improve the appearance of the cheeks, Dr. Maloney can use one or a combination of the following:
Mid-face lift, also known as cheek lift, elevates skin and tissues on the cheek and lower eye area to a more youthful position. Displaced fat is re-sculpted to create fuller cheeks, and wrinkles and creases are smoothed out for a rejuvenated appearance. Mid-face lift is performed under general anesthesia. Incisions are typically made within the hairline and/or on the inside of the lower eyelid, or on the inside of the mouth.
Facial fat transfer involves taking unwanted fat from one body area (abdomen, back, etc.), harvesting and re-injecting it into the cheeks to restore volume. Incisions made in the donor area are typically very small. Dr. Maloney injects the fat in strategic areas of the cheeks to achieve the desired effect.
Cheek implants are made of a synthetic material and come in different shapes and sizes. Implants can be placed through incisions made inside the mouth or on the lower eyelid.
Facial fillers provide temporary but noticeable lift and volume for the cheeks to patients who do not wish to undergo surgery. Dr. Maloney offers a wide range of facial fillers, including Sculptra, Juvederm and Restylane.
Cheek Augmentation Recovery and Aftercare Details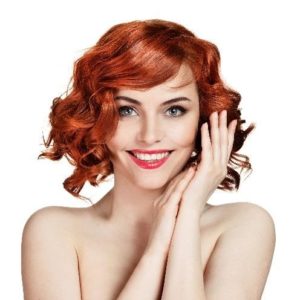 The length and details of the recovery period for cheek enhancement vary on the specifics of the procedure itself. For mid-face lift surgery and cheek implants, patients can generally expect to take one week off from work and other normal activities. Bandages and compression garments are usually placed over the healing tissues. Bruising, soreness and swelling are normal and should subside over time. Oral pain medication can be prescribed to manage discomfort. Cheek implant patients may be placed on a soft food diet for a few days as the incision made inside the mouth heals.
For facial fat transfer patients, some swelling, bruising and soreness are normal at the donor area(s) and injection points on the cheeks. Facial fillers typically require little to no downtime, although mild soreness, bruising and soreness are normal and dissipate quickly.
The longevity of results from cheek enhancement also vary depending on the method. With good lifestyle habits and care, surgical cheek enhancement can produce results that last for many years. Results with facial fillers can last several months up to two years depending on the specific product used.
Contact the Maloney Center for Facial Plastic Surgery
Men and women from all over the greater Atlanta area look to Dr. Maloney to help them turn back the clock and obtain results that are natural-looking as they are beautiful. Dr. Maloney and the team at the Maloney Center for Facial Plastic Surgery strive to make sure each patient has a comfortable experience and that their individual needs are met. To learn more about cheek enhancement, please schedule an appointment by calling (770) 804-0007 or emailing our office today.
Additional Face & Neck Procedures