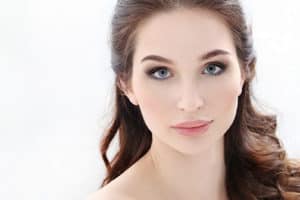 Looking for that perfect pout? Have some asymmetry around the mouth? The latest facial injectable on everyone's lips is Volbella. Already known for their other facial injectable products, Juvederm has recently received FDA approval to market Volbella, a subtle and effective method for fuller lips.
What are facial injectables?
Facial injectables are a variety of treatments that provide a targeted effect on the face and are used in patients across all ages to create subtle but important enhancements in the appearance. Targeted muscle paresis and plumping with facial fillers are two of the primary mechanisms employed by facial injectables. The specific area to be treated will determine which type of injectable provides the most appropriate therapeutic option.
Products derived from Botulinum toxin, such as Botox, prevent the facial muscles in small and specific areas from contracting excessively. As a result, the 'worry lines' in areas such as the brow become smoother. Facial fillers, in contrast, provide the face with additional curves in all the right places. Often, facial fillers are composed of naturally occurring compounds found in the skin, such as hyaluranic acid. This special protein holds massive amounts of water, meaning a little extra touch of hyaluranic acid can add fullness to in quantities far greater than the dose of the product that was administered.
Choosing a facial filler
The range of results available from a facial filler will depend both on the attributes of the product itself and the desired result. Most facial fillers are approved for use on specific facial areas, creating a range of products that allow for a custom tailored treatment plan. Volbella is approved for use in the lips and has already become a leading choice for lip enhancement because of the natural-looking results that it provides.
The results of a Volbella injection will be apparent immediately following the procedure. There may be some initial swelling but this generally subsides quickly and resolves completely in a few days. To allow for the best results, the use of lip products should be avoided at least for the first few days. The results last for about 3 to 6 months, making the choice of the right health care professional just as significant as selecting the type of facial injectable.
Choosing a health care team
Although this article is intended to be informative, it is no substitute for medical advice. Visit a health care professional near you for more information on this and similar procedures.
In the Atlanta metro area, Dr. Brian Maloney and the Maloney Center for Facial Plastic Surgery is the clear choice for facial injectables and lip enhancement. Selected by an industry leader as a national training center of excellence, the Maloney Center for Facial Plastic Surgery is proud to provide guidance to other health care professionals nationwide on the use of facial injectables. With patients from Buckhead, Dunwoody, Sandy Springs, Marietta, Roswell, Alpharetta, and beyond, Dr. Brian Maloney and his team are helping to create beautiful smiles nationwide.