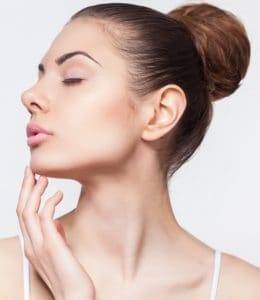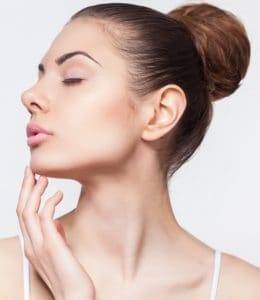 The neck often shows distinct signs of aging before the rest of the facial area. The dreaded "turkey neck" is also one of the most difficult signs of aging to conceal. Luckily, a simple and straightforward procedure can eliminate sagging and banding of the neck with minimal scarring. If you're considering scheduling a neck lift in Atlanta, but are unsure if the procedure is right for you, consider the following benefits.

Accomplishes What Diet and Exercise Can't
The skin of the neck is very delicate and easily affected by environmental factors and age. Often, the effects of aging are intensified by heredity traits. Unfortunately, these types of changes can't be improved by diet and exercise. A neck lift targets these issues directly, resulting in a beautifully sculpted neck and jaw line.
Reduces Excess Skin and Tighten Muscles
A neck lift works by lifting the sagging muscles and skin back into place. This not only reduces the appearance of loose skin, it gives the impression of weight loss when combined with other procedures such as liposuction or Botox.
What You Can Expect From a Neck Lift
A Rejuvenated Youthful Appearance
Because the skin and muscles of the neck are more likely to show signs of aging before other areas of the body, a neck lift is a good option for individuals that are not ready for a full facelift but are still want a more youthful appearance.
In some cases simple targeted liposuction may be sufficient to restore a youthful curve to the neck and jawline. But for a more dramatic restoration in a patient with excess neck tissues, there are two types of neck lift that can be performed separately or together. Cervicoplasty , or neck lift refers to the procedure during which excess skin is removed and excess fat and tissues are contoured.. Often a platysmaplasty is performed as part of  the procedure during which the muscles of the neck are tightened. The second procedure is a midline lift. This procedure is more popular in men than women as it leaves the patient with a midline scar, up and down the neck. The underlying fat and muscles can be contoured with this procedure as well
Very Little Scarring or Downtime
The incisions for a neck lift are typically discreetly hidden in the hairline behind the ears and under the chin. The procedure can usually be completed on an outpatient basis under local or general anesthetic, depending on the wishes of the patient. Recovery time is brief, with many patients back to their normal routine in as little as 5 to 7 days.
Considering a Neck Lift? Schedule a Consultation!
It's important to have a thorough consultation with a qualified facial plastic surgeon before deciding on any cosmetic procedure.
I consider consultations a vital part of my practice and it's critical for me to spend time with each patient and learn about their cosmetic or medical goals. It gives me the opportunity to get to know my patients and for my patients to get to know me.
If you're considering a neck lift procedure and you're in the Atlanta area, contact me at 770-804.0007 for a consultation.