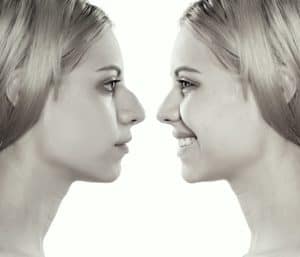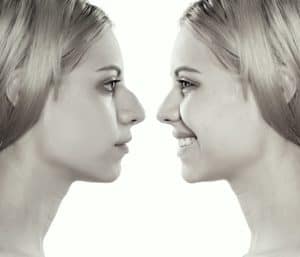 Your nose is one of the defining features of your face. As a result, your nose garners a lot of attention when people see you in person or in photographs. Some people have noses that are out of proportion to the rest of their face. This can make you feel self-conscious about the way you look.
Birth defects and traumatic injuries also affect the appearance of the nose. Additionally, the shape and size of the nose can contribute to breathing problems.
As a facial plastic surgeon who specializes in rhinoplasty in Atlanta, I've treated numerous patients seeking to balance their features or correct medical conditions.
Understanding the different types of rhinoplasty will help you make an informed decision about whether to undergo this surgery.
Different Types of Rhinoplasty Procedures
Rhinoplasty is surgery that enhances the appearance of your nose. Rhinoplasty procedures can alter the size and shape of your entire nose or just a section of your nose such as the tip, bridge or nostrils.
There are several different types of rhinoplasty procedures.
Closed rhinoplasty is used for minor reshaping of the nose. Closed rhinoplasty makes incisions within the nasal structure to reduce noticeable scarring.
Open rhinoplasty is used for extensive reshaping of the nose. With open rhinoplasty, incisions are made on the outside of the nose. As an experienced facial plastic surgeon, I know how to make careful incisions during the procedure to lessen visible scarring.
Filler rhinoplasty uses injectable fillers to smooth out depressions or bumps on the nose. While this procedure is less invasive, the results are not permanent.
Revision rhinoplasty, also called secondary rhinoplasty, is used to correct issues that result from previous nose surgery. Revision rhinoplasty can be performed as either open or closed rhinoplasty, depending on the complexity of the issues that needs to be corrected.
Functional rhinoplasty is used to treat abnormalities that impair breathing and correct injuries to the nose. Functional rhinoplasty adjusts the position of nasal cartilage to enable the patient to breathe properly. Repositioning the cartilage also helps repair broken noses.
Rhinoplasty can also address cosmetic issues that affect the prominence and appearance of your nose. These include bumps on the bony section of the nose and crooked noses. Rhinoplasty can also adjust the tip of the nose so it is more or less pointed or round. The width of the nose and flared nostrils can also be adjusted with rhinoplasty.
Thinking About Having Nose Surgery? Talk with Dr. Maloney.
As with any cosmetic procedure, it's important to have a thorough consultation with a qualified facial plastic surgeon. Consultations are a vital part of my practice. I spend time with each patient learning about their cosmetic or medical goals.
Many patients tell me they want to enhance the appearance of their nose to create a more balanced look for their face. Through our discussions, my patients and I arrive at the best nose surgery plan.  In most cases, I recommend the most conservative approach to achieving their goals and showcasing their natural beauty.
If you're considering rhinoplasty and you're in the Atlanta area, contact me at 770-804.0007 for a consultation.