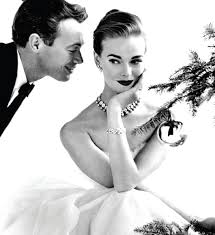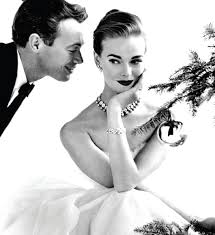 The Greek philosopher Aristotle was the first to say that a beautiful face is one in which all parts are working together in proportion and balance. As the aging process progresses, the facial proportions begin to change. The youthful features are replaced with drooping of the eyebrows, puffiness around the eyes, development of jowls, and double chins – combining to give the face a tired or sad look. Facial plastic surgery procedures are a great way to soften some of the signs of aging.
If you have been considering a cosmetic surgery procedure: face lift, mini face lift, ear reshaping, nose reshaping (rhinoplasty), an eye lift (blepharoplasty), neck lift or brow lift, holiday season is a great time to schedule your procedure with Dr. Brian Maloney at the Maloney Center for Facial Plastic Surgery in Atlanta, GA. It's a great time to take a few days off, then return to work and regular activities – with everyone wondering why you look so good and rested! They'll never guess your secret because Dr. Maloney strives for completely natural looking results.
Dr. Brian Maloney is an experienced, double board-certified facial plastic surgeon that exclusively focuses on the face. He is a specialist in this critical area and has earned a reputation for being one of the absolute best providers of facial plastic surgery Atlanta has to offer. Dr. Maloney can restore a youthful and refreshed facial appearance, and also ensure that your new look is extremely natural – never overdone.
Patients who have multiple issues such as sagging in the brow area and loss of volume in the mid-face may need more than a facelift to achieve an energized appearance. In most cases these procedures can be done during one surgery. In other cases it may be that a simple brow lift or eyelid surgery combined with volumizing facial injectables is all that is needed to achieve a rejuvenation goal.
Advances have been made in technique as well as anesthesia to help reduce recovery times. As well, pre-surgical preparation can greatly reduce the recuperation period. Patients are advised to abstain from using pain relieving products such as Motrin, Advil, Aleve, and aspirin as well as fish oil and vitamin E two weeks in advance of the procedure. Patients are often able to get back to their activities within a few days to 2 weeks depending on their procedures.
Call today to schedule your consultation, at which time you can experience computer imaging. This unique software allows you to "try on" your new look, letting you to see what you will look like after your desired procedure.
It's not too late to get in on the holiday schedule so you can start 2017 looking like a younger and rejuvenated you! Dr. Maloney has patients fly in from all over the country and has special accommodations available. If you live in Atlanta or in a nearby cities like Alpharetta, Roswell, Sandy Springs or Marietta you can return home after surgery as long as you are accompanied by a responsible adult for the first 24 hours.