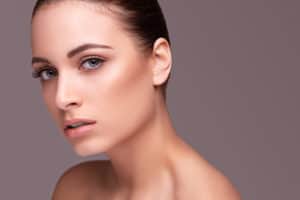 As the centerpiece of the face, the nose can have a significant influence on the overall appearance. At times, a subtle change to the nose tip can provide substantially increased satisfaction with the facial structure. Dr. Brian Maloney in Atlanta, GA is known for his expertise and experience in helping his patients achieve the nose they desire.
What is refinement rhinoplasty?
Refinement is just one of the many types of rhinoplasty available for facial augmentation. Also known as Tip Rhinoplasty, a refinement surgery focuses on reshaping of the nasal tip to achieve a more satisfactory overall appearance of the nose. The tip of the nose is considered to include both the end of the nose as well as the alae, or "wings," that encompass the nostrils.
In some patients, a refinement rhinoplasty may involve reduction in the size of the nasal alae or tip. For other patients, enhancement of the nasal alae or increased size of the nose tip provides the best results.
Why choose refinement rhinoplasty?
The type of rhinoplasty required depends on the nature of the native nose and the desired results. For some patients, attention to the nasal tip without any change to the nasal bridge may be all that is needed to create a new look. For others, a refinement surgery is used as a subtle first-step toward creating the ideal nasal shape.
Before settling on the optimal approach to nasal reshaping, have a look at some before and after pictures of patients with a native nose similar to yours. Then consult with an experienced cosmetic surgeon, like Dr. Brian Maloney at Maloney Center for Facial Plastic Surgery in Atlanta, GA  to learn if nasal refinement or other rhinoplasty techniques are the best approach for you to attain your desired nose shape.
Choosing a nasal refinement specialist
Dr. Brian Maloney and his team at The Maloney Center have a reputation for creating personalized treatment plans that meet and surpass patients' expectations. While patient testimonials can speak volumes, a patient consultation is the best method to learn about the tailored treatment plan available to meet your facial cosmetic surgery needs.
Serving patients from Buckhead, Dunwoody, Sandy Springs, Marietta, Roswell, Alpharetta, and the entire Atlanta metro area, The Maloney Center is your neighborhood rhinoplasty specialty treatment center. Contact The Maloney Center or make an appointment today, to find out how Dr. Brian Maloney can make your nasal reshaping dreams a reality.