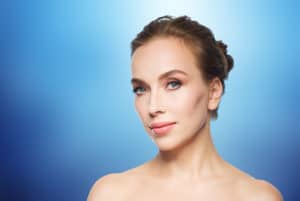 If you have suffered years of self-consciousness, unhappiness, or discomfort because of your nose, it's time to make an appointment with Dr. Brian Maloney. He and his friendly, well-trained staff are ready to help you improve the shape and size of your nose by performing a Liquid Rhinoplasty procedure.
Liquid Rhinoplasty, a non-surgical nose job, employs fillers such as Restylane, Perlane, Radiesse or Juvederm to address a variety of nose irregularities :
Improve a bump by filling out the surrounding area
Improve symmetry
Reduce or eliminate depressions, dents, or grooves
"Lift" a drooping nasal tip or de-emphasize a rounded tip
Raise and define a flat nasal bridge
Patients feel an extra level of comfort knowing the fillers used for a "liquid nose job" can be dissolved or removed within 24 hours if desired.
Non-surgical rhinoplasty cannot reduce the size of a large nose; however, the creation of symmetry or smoothing of contour irregularities can actually make the nose appear smaller on the face.
Liquid Rhinoplasty involves the injection of fillers to create the desired effect. Before injections begin, a topical numbing medication is applied to the skin. The filler itself contains a numbing agent that works with each injection. When the procedure is over and the numbness wears off in about an hour, there is little to no discomfort. Bruising is rare, and most patients return to work the day of treatment—minor inconvenience for beautiful, immediately evident, results.
After the procedure, you can shower or swim the same day. The doctor may give instructions to keep your head elevated the first night and recommend icing your nose. Although you can wear make-up right away, he will caution to apply make-up with a light touch and avoid pressure to your nose the first two weeks. Part of the aftercare is a follow-up visit where the doctor may do some touch-up work as needed. If you have questions or concerns post treatment, you can always call the office where Dr. Maloney's knowledgeable and responsive staff is available to help you.
Keep in mind; results with the fillers are temporary. To maintain your results, injections will have to be repeated. Each product and each patient is different. Since patients differ physiologically, the products break down in some people faster than others. There is no way to predict how long a specific product may last in a specific person. During the consultation, Dr. Maloney will give general ranges for a specific product in a specific location, but there can be no guarantee of duration.
If you are ready to do something about the look or contours of your nose or you're not sure full rhinoplasty is for you, Liquid Rhinoplasty is the answer.
If you are looking for someone who is qualified to perform Liquid Rhinoplasty, a non-surgical nose job, in the Atlanta area: Alpharetta, Milton, Roswell, Cumming, Dahlonega, Woodstock, or Johns Creek call Dr. Brian Maloney's office today. Dr. Maloney has a great eye for aesthetics and a keen desire to make his patients beautiful and confident in their looks.
© 2017 Maloney Center for Facial Plastic Surgery. All rights reserved.