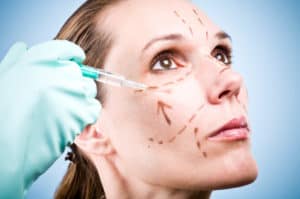 Aging doesn't just affect your physical appearance. It can have a significant impact on how you feel about yourself. Choosing to undergo cosmetic surgery can be a serious and emotional decision for anyone seeking to revitalize their appearance.
While thousands of people in Atlanta and the southeast have cosmetic surgery every year, each person's experience is unique. Some people are very comfortable with medical procedures. Others want to rejuvenate their look but are uneasy about potential pain and downtime.
Even after you've decided to seek cosmetic surgery, you may feel anxious about what is involved in the procedure.
The best way to handle these feelings is to know how to prepare for cosmetic surgery.
Prepping for Cosmetic Surgery
Be Okay with Your Feelings. You may be worried about experiencing physical discomfort. You may be afraid of needles or have concerns about anesthesia. You may wonder if the procedure will achieve the desired results. Feeling apprehension about undergoing cosmetic surgery is totally understandable.
Ask Questions. Before your procedure, you will have a consultation with your doctor to review your medical history and confirm whether the procedure is right for you. It may help to visit the doctor's website prior to your consultation and read what it has to say about the procedures that you are considering. The doctor will discuss the steps involved in the surgery. This is the time to ask the doctor questions and share any concerns. Don't hold back – all of your questions are important.
Take Notes. Jot down some notes while speaking with the doctor and ask for brochures so you can read the information later. It will help you feel less anxious before your procedure.
Make a Plan for After the Surgery. Know who will be accompanying you to the surgery and taking you home after the procedure. Having a plan will assure you that all the important details have been covered.
Get Some Rest. Do your best to relax and pamper yourself with leisurely activities that will take your mind off the surgery. Try to get a good night's sleep before the procedure.
Ready Yourself for Recovery. Even if down time will be minimal and the recovery period is brief, you should mentally prepare yourself for recovery. You may experience some swelling and discomfort while your face and skin heal.
What Else Do I Need to Know to Prepare for Cosmetic Surgery?
Know the Facts. There are many misconceptions about cosmetic surgery. The more informed you are, the better your experience will be. For example, facts like the level of discomfort involved in cosmetic surgery depends on the type of procedure, the instruments used to perform the procedure, and the type of product used for treatment.
Know Your Doctor. Dr. Brian P. Maloney is a double board certified facial plastic surgeon with expert-level training in the most innovative cosmetic surgery techniques. He has the distinction of being known as one of the best qualified facial plastic surgeons in Atlanta. The Maloney Center for Facial Plastic Surgery is staffed by a team of professionals dedicated to providing the highest quality care for patients in Atlanta.
Advances in technology have made cosmetic surgery far less invasive than in the past. New techniques have been developed to minimize patient discomfort and recovery time. Many of Dr. Maloney's procedures are administered in short sessions that last between one and one and half hours.
Engaging a qualified facial plastic surgeon like Dr. Maloney ensures you will receive safe and compassionate care. Contact the Maloney Center for Facial Plastic Surgery at 770-804-0007 for a consultation on achieving the look you desire while using the approach that's right for you.