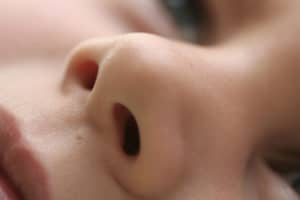 Both life-long residents and first-time visitors prefer Atlanta as their elective surgery destination. Nestled amongst world-class medical institutions and historic sites, Atlanta provides both medical and tourist appeal. When looking for the best cities for rhinoplasty, let the search begin and end with Atlanta and double board certified facial plastic surgeon, Dr. Brian Maloney.
Choosing Rhinoplasty, Nose Reshaping
Rhinoplasty, or nasal reconstruction, can provide improved appearance and function of the nose. Whether undertaken as part of recovery from injury or for enhanced aesthetic appeal, rhinoplasty can significantly enhance quality of life.
Choosing the right rhinoplasty surgeon is the first step toward a satisfying result. Dr. Brian Maloney has over 25 years of experience in facial plastic surgery. Dr. Maloney known for his advance medical skills and training in both rhinoplasty and revision rhinoplasty surgery, and is recognized by peers and patients as a leader in his field.
Concierge Service

If you are thinking about reshaping your nose, you should schedule an in-person or internet consultation with Dr. Brian Maloney in Atlanta, GA. He has the level of skill and experience you can trust, and after all, you will be admiring his work for years to come!
Getting to and around Atlanta
Originally developed as a railway hub, Atlanta is now home to one of the busiest airports in the world, keeping the area well-connected to cities across the U.S. and around the globe. While in the Atlanta area, the MARTA public transport system provides extensive connections in and around the city. Prefer driving? Georgia has one of the most well-developed superhighway systems in the U.S. Maloney Center for Facial Plastic Surgery is in a location that provides the logistical infrastructure for out-of-town patients to have a pleasant visit for rhinoplasty.
Leisure Time Activities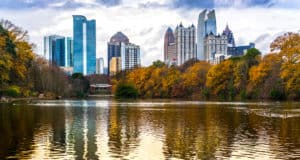 Whether strolling through Kendeda Canopy Walk, a 600-foot long and 40-foot high urban forest sky-walk inside the Atlanta Botanical Garden, or the shopping haven of nearby Buckhead; Atlanta has something to offer locals and visitors alike. Georgia Aquarium is the largest aquarium in the Western Hemisphere with 10 million gallons of fresh and marine water and tens of thousands of animals. The High Museum of Art, one of the most visited museums in the world, is a popular destination for museum goers. Alternatively, The World of Coke, a museum-like experience near the birthplace of Coca-Cola is another popular destination. Imagine a stroll through Centennial Olympic Park, built for the 1996 Summer Olympics and a centerpiece of the Atlanta city scape, while recovering from rhinoplasty. Consider making your entire rhinoplasty experience a fond memory to last a lifetime.
Your Trip to Atlanta and the Maloney Center for Facial Plastic Surgery
For those of you who live in the outlying areas of Atlanta such as Dunwoody, Sandy Springs, Marietta, Roswell, Alpharetta, and Johns Creek, you are just a short drive to the Maloney Center. For those living outside of Georgia, we have compiled details of how your trip to Atlanta for rhinoplasty or other facial plastic surgery can be easy and affordable. Check out our complete travel details here+.
Dr. Brian Maloney and the Maloney Center for Facial Plastic Surgery can help reshape the way you see yourself. We hope to see you soon!