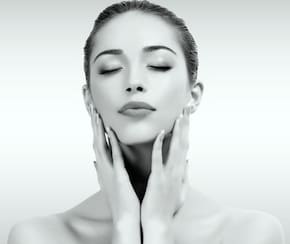 I have the privilege of helping people achieve their aesthetic goals through facial plastic surgery in Atlanta. I have treated hundreds of patients and trained many facial plastic surgeons at the Maloney Center over the years.
Patient consultations are one of the most important parts of my practice. It gives me a chance to get to know my patients and determine the best course of treatment for their needs and desires.
Naturally, I'm asked a lot of questions during consultations and I believe that is a good thing. I want my patients to be well-informed about the cosmetic procedures they are considering and to feel comfortable about their treatment plan.
Here are some common questions about facial plastic surgery I have been asked over the years.
What are the most popular facial plastic surgery procedures in Atlanta?
Botox, facelifts, nose surgery, and eyelid surgery are very popular in the Atlanta area. I also see many patients for skin rejuvenation procedures to eliminate wrinkles and lines as well as to add volume to lips and cheekbones.
Does facial plastic surgery hurt? What does minimally invasive mean?
Minimally invasive procedures are performed using tiny incisions or injections with small needles. This reduces patient discomfort and speeds recovery time. I do my best to minimize patient discomfort during procedures. For many procedures, I apply a local anesthetic to lessen any pain.
How much downtime is there after a facial plastic surgery procedure?
Downtime depends on the type of procedure you are undergoing during your visit. Each treatment product and technique is different. Every patient is unique in terms of how well they tolerate discomfort or immediate aftereffects of the procedure. The majority of facial plastic surgery procedures involve zero to little downtime. Most patients are able to resume their normal activities within 24 hours. However, facelifts may require one to two weeks of recovery time.
Are there any side effects to facial plastic surgery?
There is the potential for side effects associated with some facial plastic surgery procedures. These side effects are small and temporary. I always review your medical history during our consultation so we can discuss the best options for you. Additionally, I provide detailed instructions for how to take care of yourself after a procedure is done to reduce the risk of side effects.
How long will the results of my facial plastic surgery last?
Again, the longevity of the results depends on the type of cosmetic procedure and treatment product used in the procedure. Some last for up to a year. Others, like Botox treatments, may require multiple sessions over time to achieve the look you want.
Is facial plastic surgery covered under health insurance plans?
Most health insurance plans do not cover facial plastic surgery. However, we can assist you with applying for financing through Care Credit and Prosper Healthcare Lending.
These are just a few of the common questions people ask me about facial plastic surgery. If you have a question of your own or want to know more about a specific procedure, contact me at the Maloney Center to schedule a consultation. I'm happy to answer your questions and help you design a treatment plan that will help you look and feel fantastic.