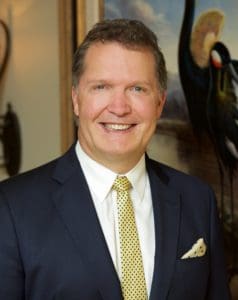 Rock stars, movie stars, professional athletes and royalty have all chosen Dr. Brian Maloney to help them enhance their image. Dr. Maloney's success is attributed to his genuine caring and empathy for the patient combined with world class surgical skills and artistry. There is a growing demand for retaining youth and beauty, and Dr. Maloney utilizes the most current technological advancements in his surgical and non-surgical procedures.  As a Double Board-Certified Facial Plastic Surgeon with a successful practice in Atlanta, Georgia, Dr. Brian Maloney has built a reputation for being an authority in the complex world of facial plastic surgery. One of the most challenging aspects of facial plastic surgery is Rhinoplasty. Dr. Maloney has not only taught Rhinoplasty courses around the world, but has written several articles on cosmetic refinements of the nose.
Some minor irregularities can be addressed with a liquid Rhinoplasty. With this technique, filler is placed in the office visit to give the patient an immediate result. The effect may last 12-24 months depending on the patient.
A Rhinoplasty procedure begins with computer imaging during the consultation. With this state-of-the-art procedure, patients can actually see potential benefits of surgery. While not a guarantee, it is a great communication tool allowing Dr. Maloney and the patient to have a solid idea of what they are trying to achieve. The procedure generally takes about an hour. Since Dr. Maloney does not use any packing, most patients find there is little discomfort and bruising. Call today to schedule your consultation and discover your inner rock star!