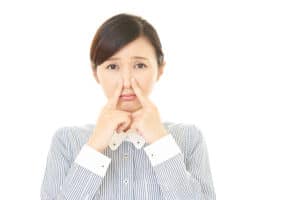 The most common cosmetic surgery procedure performed on Atlanta adolescents is a teenage rhinoplasty, more commonly referred to as a "nose job." A teen's large or crookedly shaped nose can become a source of bullying, teasing, embarrassing nicknames, and may eventually lead to a loss of self-esteem. A teenager's self-confidence is often wrapped together with his or her physical appearance. Having a too-prominent nose or one that is misshapen can make an adolescent more self-conscious and insecure than others in this age group already tend to be, especially when it comes to their outward appearance. Some teenagers require a rhinoplasty together with a septoplasty procedure because they are experiencing breathing issues due to a deviated septum.
Teenage Rhinoplasty Surgery
A rhinoplasty should not be performed until a person's nose has grown to its full size. Girls' noses generally reach adult size at around the age of 13 or 14, while boys' noses take a bit longer to mature, at age 15 or 16. Prior to performing a teenage rhinoplasty, your Atlanta plastic surgeon will speak to both the patient and the patient's parents to ensure that the procedure is desired for the correct reasons and that the candidate for surgery is emotionally and psychologically mature enough. It's also important that the young patients understand the surgical risks and benefits of a rhinoplasty. The risks associated with teenage rhinoplasty tend to be minor, while the benefits often far outweigh the potential complications that can occur. It is also of some import that your teenager understands that having a nose job will not cure all that may be going wrong in his or her life, but that the cosmetic fix will likely cause a physically and emotionally satisfying improvement in their quality of life that can boost self-confidence, self-image, and help ease the creation of social connections with peers.
Atlanta Teenage Rhinoplasty
Dr. Brian Maloney heads up the Maloney Center for Facial Plastic Surgery in Atlanta, where he serves patients from Buckhead, Dunwoody, Sandy Springs, Marietta, Roswell, Alpharetta, and beyond. Dr. Maloney was named a Top Health, Beauty, & Fitness Expert by The Atlantan Magazine for the past three consecutive years. Dr. Brian Maloney was also noted in Best Self Magazine's 2013 Best Plastic Surgeon issue, among many other accolades he has accumulated.
This article is not meant to take the place of professional medical advice. If you are considering a teenage rhinoplasty or other cosmetic surgical procedure, please contact the Maloney Center for Facial Plastic Surgery to schedule a complimentary appointment.