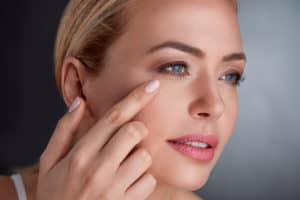 Face Lift
As we age, we all experience the effects of gravity and age-related changes. Stress, wear and tear as well as lifestyle factors contribute to the unwanted changes we see in the mirror, such as deep creases, lines, wrinkles, folds and fat deposits. Men and women in their forties and older commonly decide to "turn back the clock" by having a face lift to look younger and fresher. What should you expect before, during and after a Face Lift?
A Face Lift involves rejuvenating and contouring multiple layers on the face to achieve individualized goals. Dr. Maloney's approach is always customized so that the results give you a more youthful appearance, with smoother, tighter skin!
Are You a Candidate?
If you are dissatisfied with the visible signs of aging on your face and neck then you are probably a candidate for a face lift. A face lift can make you look younger by correcting signs of aging around the mouth and eyelids. The procedure can even tighten loose skin or remove excess fat that creates a double chin. In addition, loss of muscle tone in the face can be corrected to improve "jowls" or sagging cheeks.
During your consultation with Dr. Brian Maloney, he will do a computer imaging of your face that can provide you with possible results following a face lift procedure. Computer facial imaging is one more way for Dr. Maloney to communicate with his patient what the goals for the customized surgery should be. Computer imaging, while not a guarantee of results, is a great educational tool.
Dr. Maloney will also go over your health history and may require an EKG and blood work on some patients to help ensure a good outcome.
During the Procedure
During the face lift procedure, double board certified Dr. Brian Maloney combines one of several techniques to produce the most natural results. Any excess skin is removed or re-positioned. Because a full face lift is considered to be an out-patient procedure, patients can begin the recovery process at home the same day as surgery.
Aftercare and Recovery
After the procedure, a loose fitting dressing is applied. The dressing is changed the next day. The fine sutures are removed in approximately one week. Even though most patients experience very little pain after surgery, Dr. Maloney will sometimes prescribe pain medication.
Discoloration and bruising is a normal part of the recovery process and generally fades away within seven days. It is important to apply cold compresses during the first 48 hours to keep swelling to a minimum. Other instructions you will receive for after surgery care include:
Keep your head elevated as much as possible
Avoid taking aspirin or non-steroidal anti-inflammatories
Avoid strenuous activities for 2 to 3 weeks
Be gentle with facial and hair care due to tenderness
Camouflage makeup can be worn to cover bruising
Keep scheduled follow-up appointments after surgery
Technological improvements allow today's face lift patients to have more beautiful, natural-looking results with substantially shortened recovery periods. Recovery time after face lift surgery depends on your body's capacity to heal, and the level and intensity of surgical correction performed during your surgery.  In general, most patients can return to work and some activities after a week.  Dr. Maloney can advise you on your safe level of activity during follow up examinations.
Dr. Brain Maloney's background and experience in face lift surgery combined with the natural results he achieves for his patients has made him one of the most sought after face lift surgeons in Atlanta, Georgia. Dr. Maloney's expertise also includes rhinoplasty, revision rhinoplasty, chin augmentation, brow lift, eye lift, and mini face lift.
Patients come to Dr. Maloney from all over the country and locally from areas like Roswell, Marietta, Alpharetta and Johns Creek, Georgia. If you are considering face lift surgery, start with a private consultation with Dr. Brian Maloney in person or by Skype by calling 770-804-0007.